Interaction + Experiential
Saccharine Journey
World of Olfactory
The Noohspaper

Graphic Design
Get Out The Vote Branding
Greek Mythology Cards
Korean Tarot Cards

Howdy! I'm Jooyoung Park, an enthusiastic illustrator and visual designer with a desire to create delightful, human-centered interactive experiences and designs.

Sometimes, I code using HTML/CSS/Javascript, illustrate, and make lively motion graphics.

Contact me at jpark96@pratt.edu!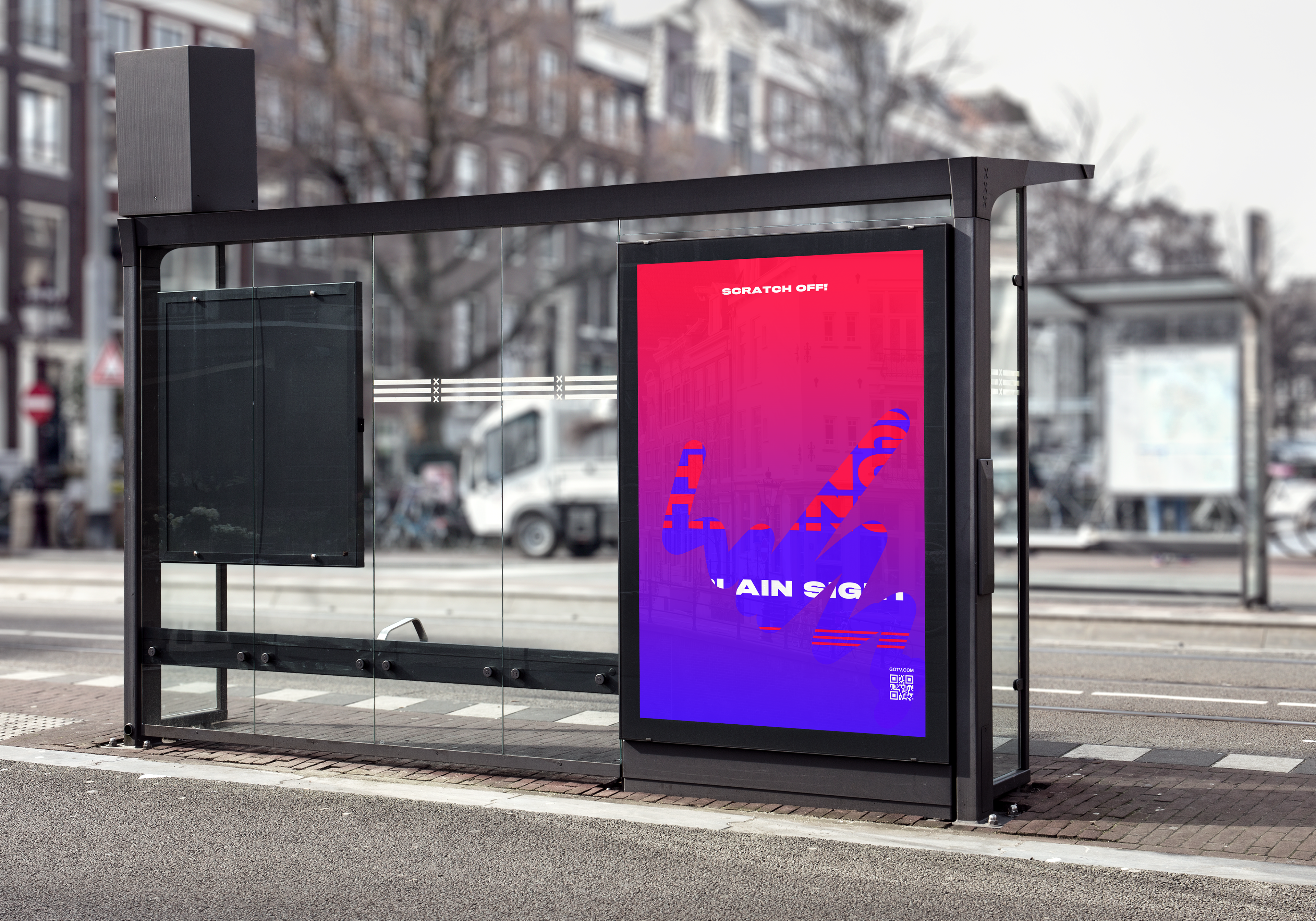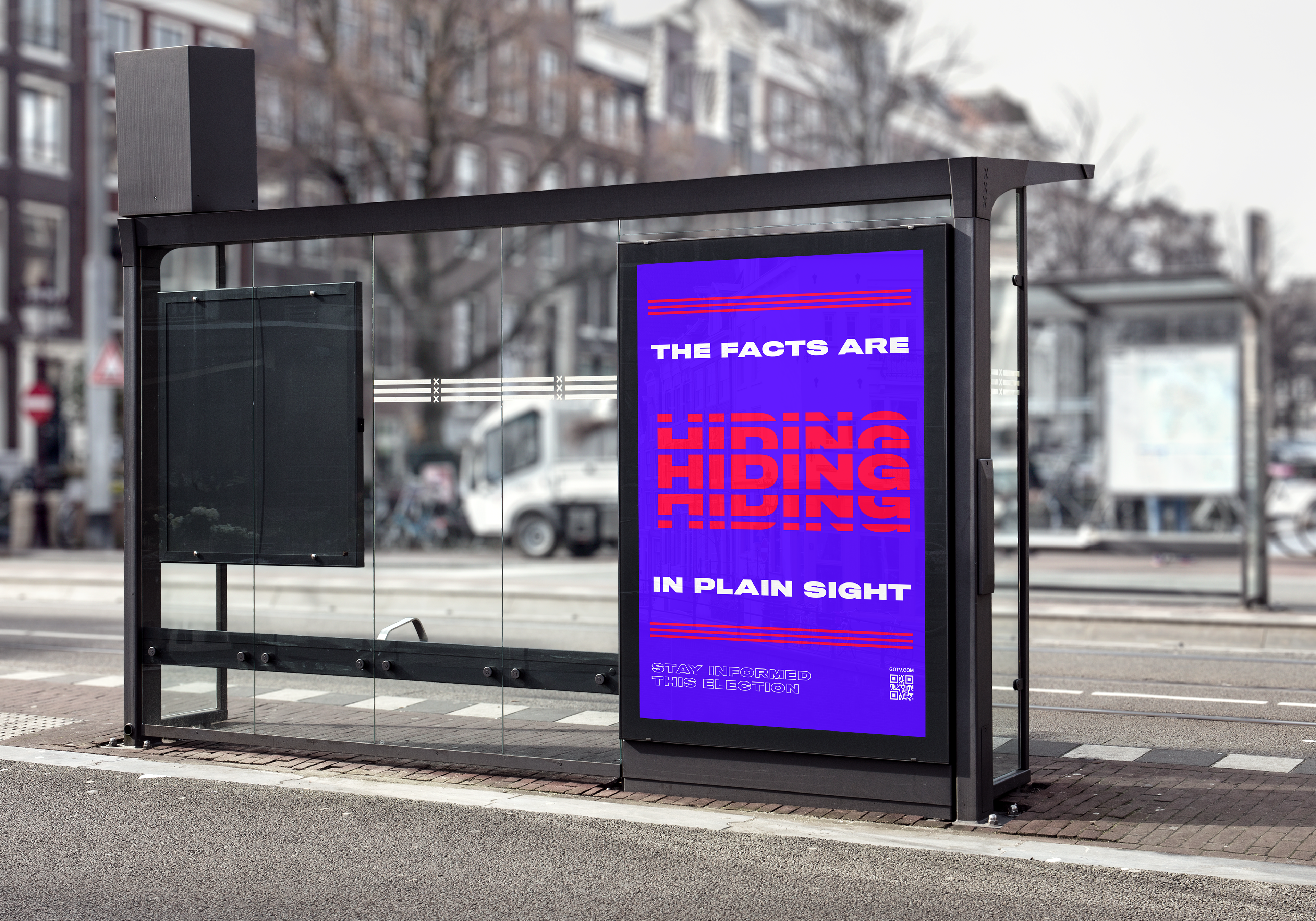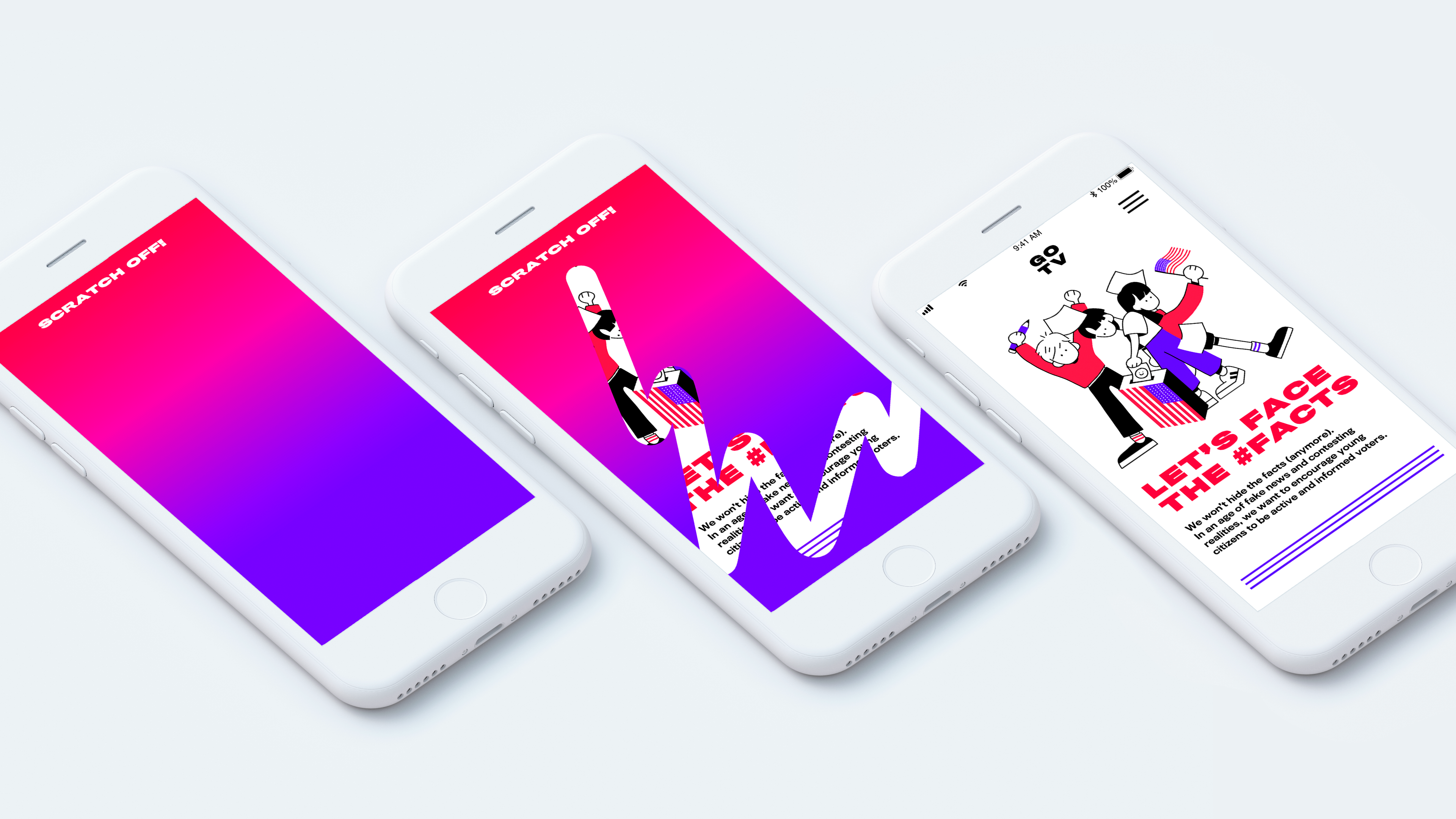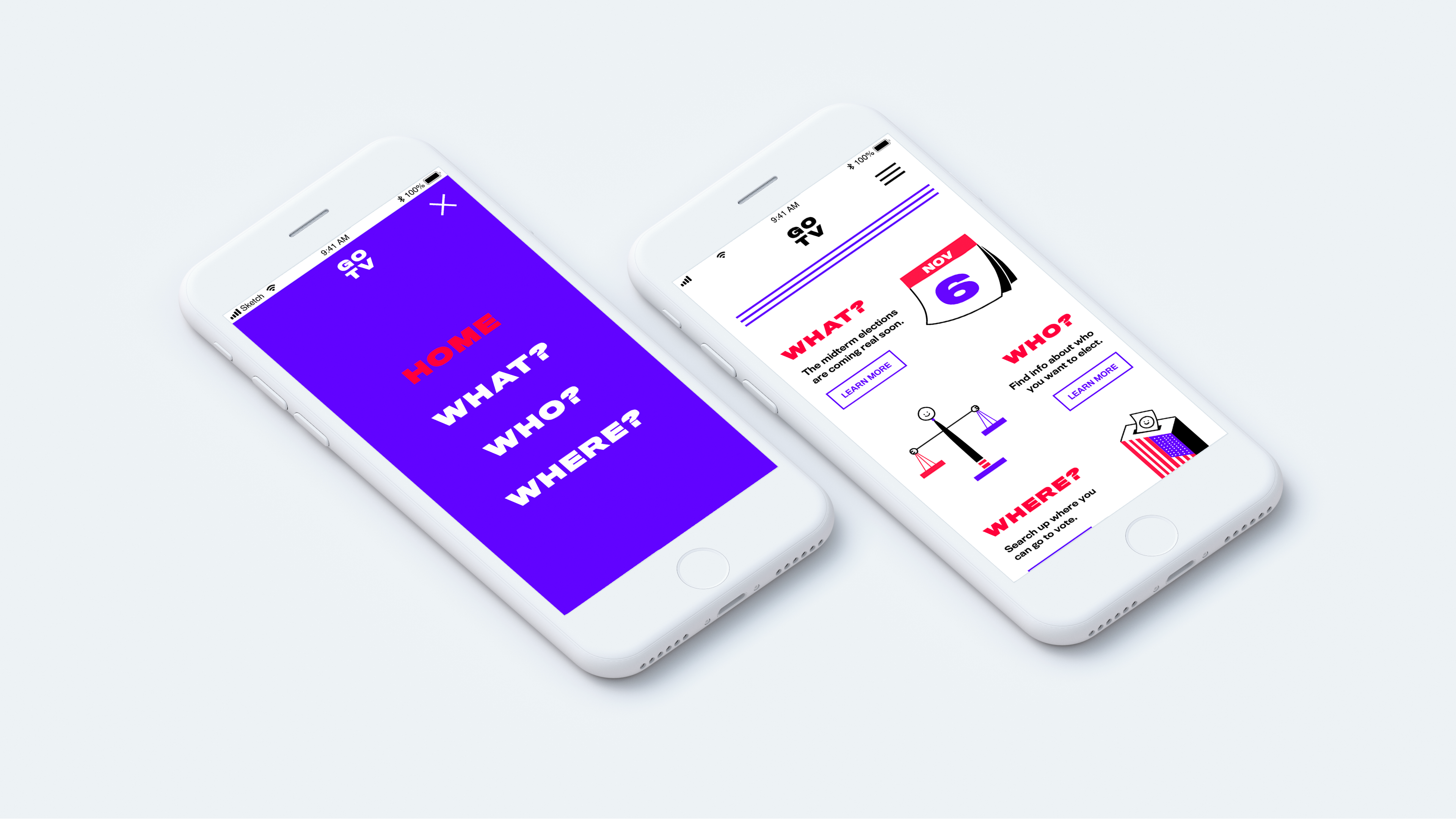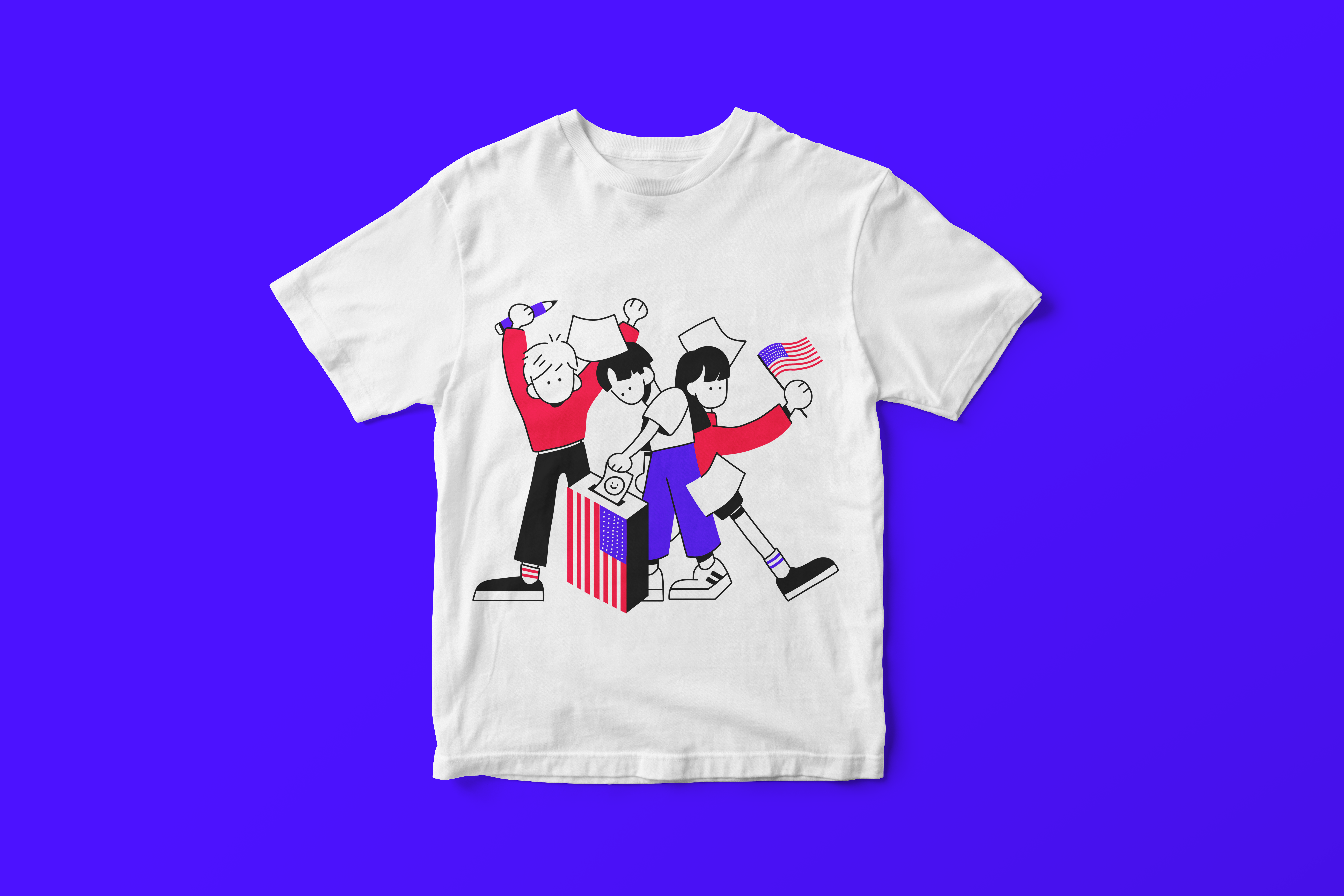 Get Out The Vote Branding Campaign

Many of us use the internet to obtain our political knowledge. However, not all of this information is true with the rise of algorithms and fake news. The truth might even be hidden in plain sight! GOTV is a campaign made to encourage young citizens to be informed voters in an age of contesting realities.

Interactive screens will be placed all over locations with a younger demographic. Users must scrub away at the screen to reveal the full design, and a QR code will eventually lead them to the mobile website.

Following the same scratchoff motif as the interactive screens, the user must scrub away at their mobile screen to reveal the website. Afterwards, there will be clear information regarding what, how, and where to vote.

I began by creating wireframes, which made final prototyping a breeze. I wanted to present all the information concisely, so that the user could tap each CTA button to read more info with ease. Bold graphics were chosen to appeal to the youth and present serious information in a digestible manner.